Hire Our Expert Team for High-Quality Home Renovations.
If you're considering a home renovation project, you've come to the right place. Our expert team of designers, contractors, and builders are here to help you transform your home into the space of your dreams.
At our home renovation company, we believe that every project is unique, and we work closely with our clients to understand their needs and preferences. Whether you're looking to upgrade your kitchen, add a new room, or completely overhaul your home, our team has the expertise and experience to make it happen.
Our services include everything from design and planning to construction and finishing, and we use only the highest quality materials and techniques to ensure that your renovation project is both beautiful and durable. We're also committed to staying on schedule and on budget, so you can be confident that your project will be completed on time and within your desired budget
Experience the Sasha Inc difference with our personalized approach, providing tailored solutions to your needs and tastes. Stay involved with regular updates throughout construction, and transform your home today by scheduling a consultation.
Kitchen remodeling:
We offer comprehensive solutions for your kitchen remodeling project. From minor updates to full-scale renovations, our team has the expertise to handle every aspect of the job. We'll work closely with you to understand your vision, offering personalized recommendations and designs that align with your lifestyle and preferences.
Toilet Renovation:
We believe in using only the finest fixtures and materials for your toilet renovation. Our extensive network of suppliers allows us to source high-quality products that are both visually appealing and built to last. Whether you're looking for modern and sleek or classic and elegant, we have a wide range of options to suit your style.
Plumbing work:
When it comes to plumbing repairs, we understand the importance of quick and efficient solutions. Our plumbers are equipped with the necessary tools and knowledge to identify and fix plumbing problems promptly. If you require new installations, we'll ensure that everything is properly installed and functioning optimally.
Waterproofing:
We offer a comprehensive range of waterproofing services to meet your specific needs. Our expertise includes basement waterproofing, roof waterproofing, foundation waterproofing, and more. We assess the unique characteristics of your property and provide tailored solutions to ensure long-lasting protection against water intrusion.
Civil works:
We excel in performing various structural works, including the construction of beams, columns, slabs, and walls. Our team collaborates closely with architects and structural engineers to ensure precise execution according to the approved designs and specifications. We prioritize structural integrity, safety, and compliance with building codes and regulations.
Painting works: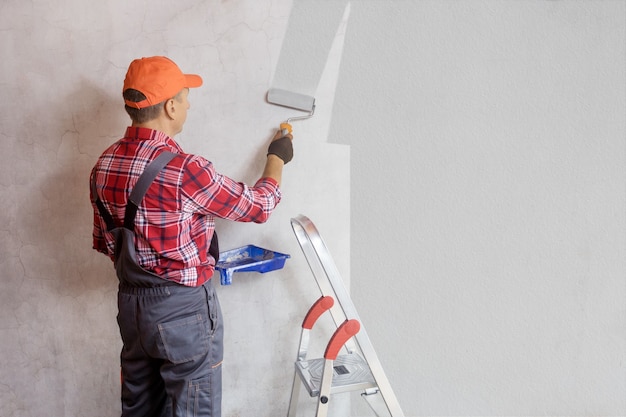 Our skilled painters have the expertise to apply paint with precision and care. We utilize advanced techniques and tools to achieve smooth and even coverage on all surfaces. Whether it's walls, ceilings, trims, or intricate details, we ensure that every stroke is expertly executed, resulting in a beautiful and uniform finish.
Gardening services: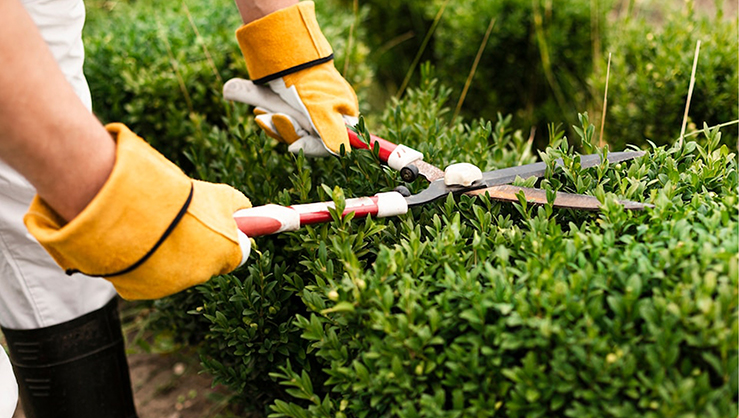 At Sasha Inc, we provide professional gardening services to create and maintain stunning outdoor landscapes. Our team of skilled gardeners and horticulturists is passionate about creating beautiful and thriving gardens that enhance the aesthetic appeal of your property.
Carpentry Services:
If you're looking for unique furniture or custom cabinetry, our carpentry services are perfect for you. We collaborate closely with you to design and create pieces that fit your style, space, and specific requirements. From elegant tables and chairs to functional storage solutions, we bring your furniture and cabinetry dreams to reality.
Appliance Services:
Our technicians are highly trained and knowledgeable in appliance repair. They stay updated with the latest technologies and repair techniques to provide accurate diagnoses and reliable repairs. With their expertise, they can efficiently identify the root cause of the appliance issue and implement the necessary repairs to restore its functionality
Pest Control Services:
We believe in taking a holistic approach to pest control. Our integrated pest management (IPM) strategies focus on long-term prevention and sustainable solutions. In addition to eliminating existing pests, we identify and address the underlying causes of infestations, such as entry points, food sources, and breeding grounds.
Cleaning Services:
At Sasha Inc, we provide professional cleaning services to ensure your space is spotless, fresh, and hygienic. Our team of trained and experienced cleaners is dedicated to delivering exceptional cleaning results for residential and commercial properties.
Electrical Services:
Our team of electricians is highly skilled, experienced, and certified in electrical work. They stay updated with the latest industry standards and best practices to deliver safe and reliable electrical services. You can trust their expertise in handling complex electrical projects and ensuring compliance with electrical codes and regulations.
The cost of a renovation project depends on many factors, including the scope of the project, the materials used, and the complexity of the work. Our team will provide you with a detailed estimate for your specific project, so you have a clear idea of the cost before work begins.
Depending on the scope of the project, you may be able to live in your home during the renovation process. However, if the renovation involves major structural changes or extensive work, it may be necessary to temporarily relocate. Our team will work with you to develop a plan that minimizes disruption to your daily life.
The first step is to contact our team to schedule a consultation. We'll discuss your needs and preferences, provide you with an estimate, and develop a plan for your renovation project. From there, we'll work closely with you to ensure that every aspect of the project meets your expectations.